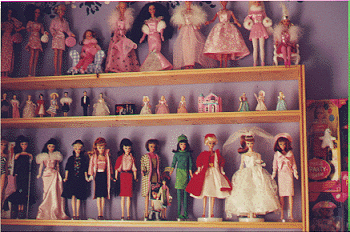 Look At All My Dolls!
Hubby made me the wood shelving you see. First row
has pink Fashion Avenue outfits on various Barbies.
Second row, Hallmark ornaments including repros,
spring and children's stories collections. Third row,
reproduction series of Barbies. My favorite series of
Barbies is the repro series!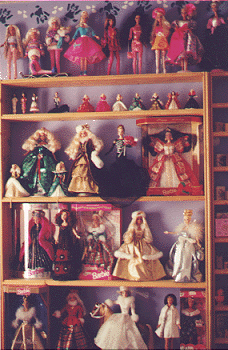 More Dolls
First row includes Fashion Avenue outfits. Second row,
Hallmark ornaments dolls of the world and Happy Holiday
collection. Third row, Happy Holidays & 40th Anniversary.
Forth row, Happy Holidays, Titanic, and Costco exclusives.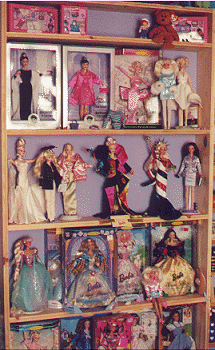 Even More Dolls
Second row includes Audrey Hepburn & Marilyn Monroe
series. Third row, various Barbies. Forth & Fifth rows,
Children's stories collection.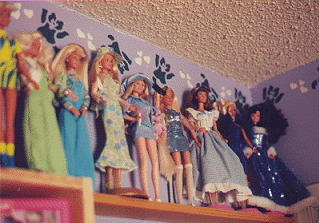 Doll wearing Fashion Avenue outfits.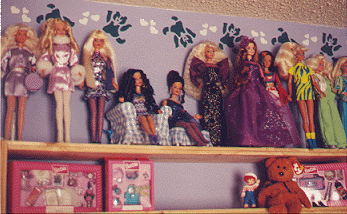 Dolls wearing Fashion Avenue outfits & some with hair
I repermed and styled.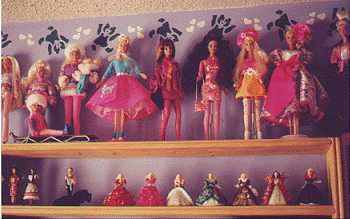 More photos of my Barbies on the top row. On the
bottom row are Barbie Ornaments by Hallmark.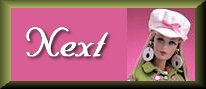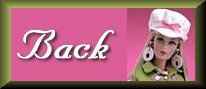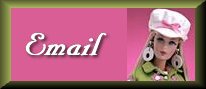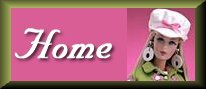 Webrings
You Are Invited To Join My Webrings: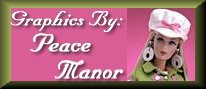 Free counters provided by Andale.


© 1999-2004 Peace Manor