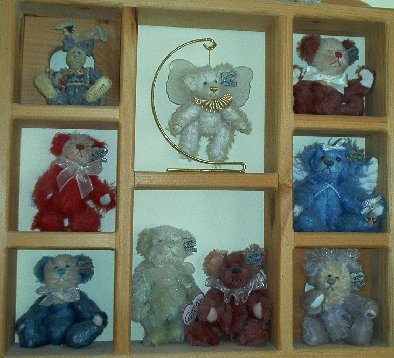 Above you will see some of my Annette Funicello mohair Bears
collection. The bear artist for these bears is Lisa Applebeary.
They are exclusively created for the Annette Funicello
collection. They are all mohair and about six inches in size.
They are jointed.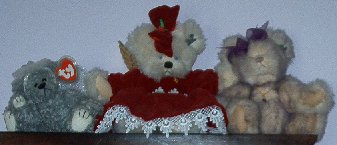 Above you will see two more of my Annette Funicello bears.
The one in the center is a Christmas angel in a red velvet
dress. The one on the right is a purple bear with an amethyst
stone necklace. Both are plush, not mohair.

Fuzzy Confections Bears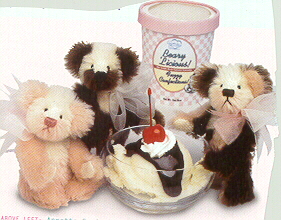 This is an adorable set of bears done by artist Lisa Applebeary
for Annette Funicello. They come in several different "flavors"
named after ice cream flavors. One is called Napolean,and
one is Rainbow Herbeart. Don't you want these bears! These
came out in March/April 1999. I hope to get at least
one of the cuties. These are also 5 1/2 inches tall
and jointed.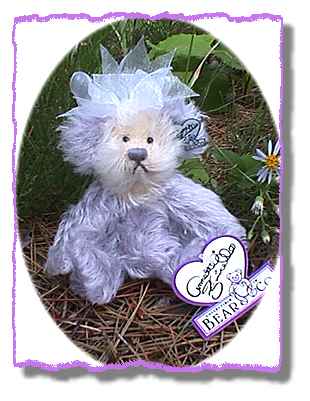 Purple Passion Bear
The artist of this adorable bear is Lisa Applebeary created
exclusively for Annette Funicello. She's done in mohair
and is too cute for words! I had to get her since my favorite
color is purple! She's 5 1/2 inches tall and jointed so she
can sit or stand. She's one in a series including Peppermint
Twist and Kiwi.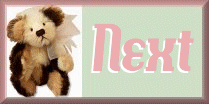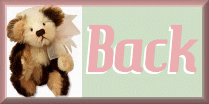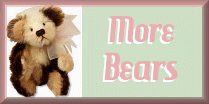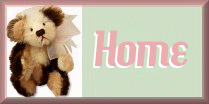 You Are Invitied To Join My Webring: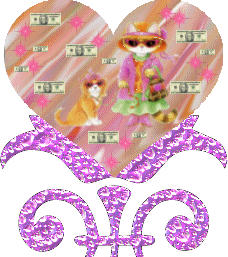 Free counters provided by
Andale
.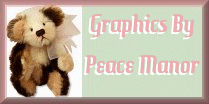 © 1999-2004 Peace Manor