Isabella Panda Bear
Look who joined our doggie pack
on August 15th, 2003: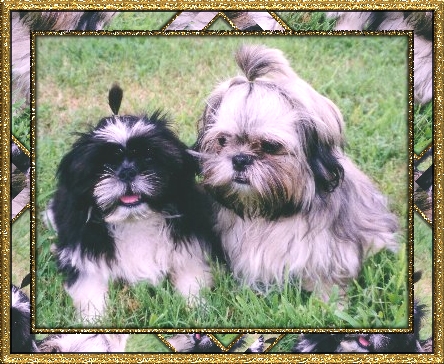 Aren't they a cute couple! Presenting Mr. & Mrs. Harvey, they are in love.
Isabella on the left at 3 1/2 months old. On the right Harvey at 6 months old.
Isabella was Born on May 2nd 2003.

Isabella at 8 months of age, December 2003. With Romeo her Maltese family member.
Isabella's nicknames are: Issy, Isabelly, Miss Piggy, Piglet, and Cuddle Girl.
She loves to eat and loves to cuddle!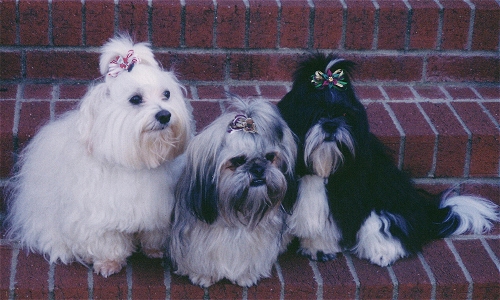 Romeo, Harvey & Isabella in December 2003. Issy is now larger than Harvey.
Hard to tell in this photo because of all the fluffy fur.

Isabella at 5 months of age with Harvey 8 months of age in October 2003.
Weigh in at the vet - Issy at 8.5 lbs & Harvey at 8.8 lbs.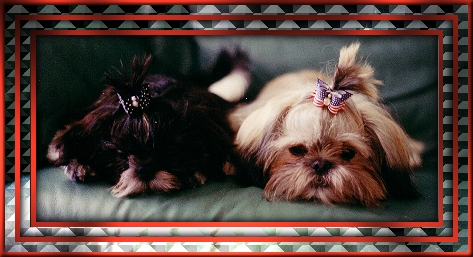 September 2003, Issy 4 months old & Harvey 7 months old. Photo looks
posed, but they really do sit and lay next to each other side by side!
They are always together: playing, sleeping, eating! They actually
lay on the floor head to head and love bite each other! I've never
seen two dogs so in love before. It's really quite a sight to see!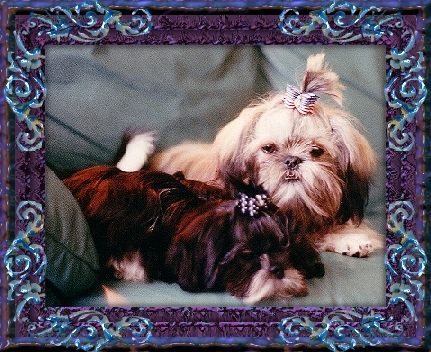 September 2003

Photo on the left - August 2003. Right - September 2003.

More photos of Harvey & Isabella, the happy couple! August 2003.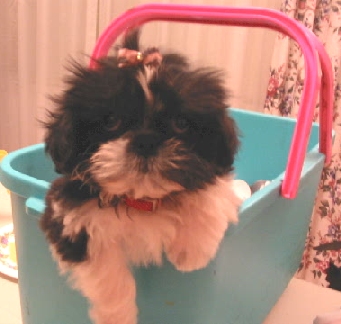 What a Cutie. At Wendy's house in SC before moving to NC.

Photos of Isabella August 13th, 2003 at Wendy's house in SC.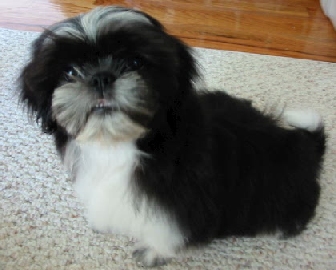 Drove 4 hours south to SC to pick her up on August 15th 2003. She didn't
make a peep on the way home and did her business on the break and enjoyed french
fries with Romeo. Romeo, one of my Malteses went with me on the trip and kept her
company in the back seat on the ride home. They both slept on the way home on and off.
When we arrived home, Harvey (my 6 month old shih tzu) stared at her and followed her
everywhere. Then she started playing with him & they haven't stopped playing since!
Harvey is in LOVE with her and it seems mutual! They are little love birds!







Isabella in July 2003, 2 months old. Look at those eyes! I fell in love with her looking at
those eyes! Reminds me of my Maggie Muffins. It's that face and eyes! How could you not
love a face like that, precious!



Visit Harvey - our other Shih Tzu
Visit my Malteses




Webrings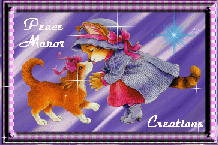 © 1999-2004 Peace Manor